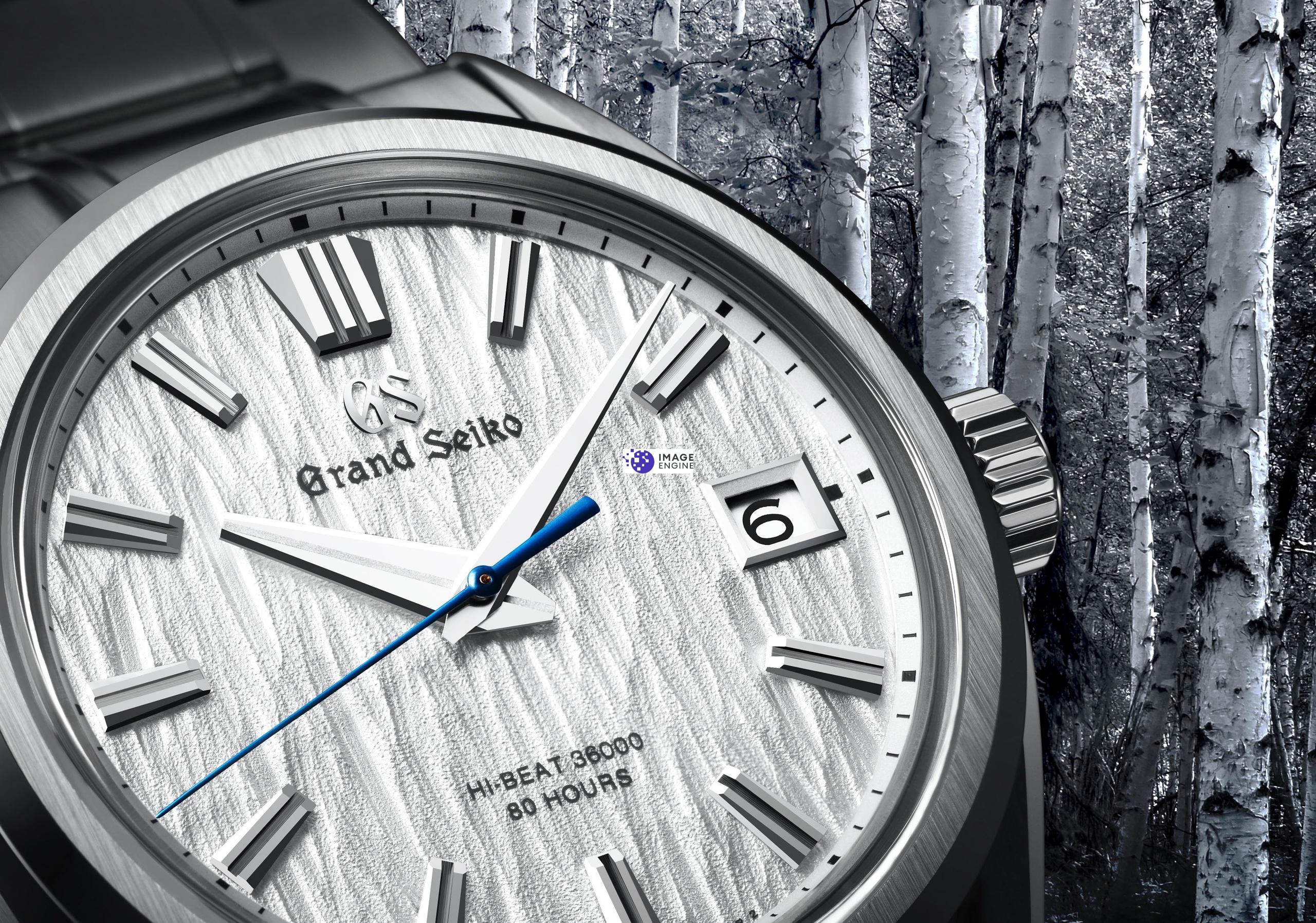 Heritage Collection
Shirakaba. White Birch of Japan.
CONCEPT
The watch captures the mood of the white birch tree forests around the Shizukuishi Studio where all Grand Seiko mechanical watches are crafted. In summer and winter alike, the tall, slender trunks and the white bark of the birch trees present a shimmering vista that is at once beautiful and mysterious. To look closely at the dial is to experience the exact same feeling that the visitor to these forests enjoys and to be brought closer than ever to the true and eternal nature of time.
STUDIO
The Shizukuishi Watch Studio located in Iwate Prefecture plays a key role in the production of Grand Seiko mechanical watches. A true manufacture, the studio's craftsmen oversee the manufacture, assembly, adjustment, inspection and shipment of critical mechanical watch components including hairsprings.
The studio is composed of expert craftsmen and women, several of whom have won recognition as Contemporary Master Craftsmen and receipt of the prestigious Medal with Yellow Ribbon. The combined excellence of their craft has made it possible to achieve the world's foremost mechanical watches.
THE LASTING BEAUTY OF THE WHITE BIRCH FOREST IS CAPTURED IN THE TEXTURED DIAL.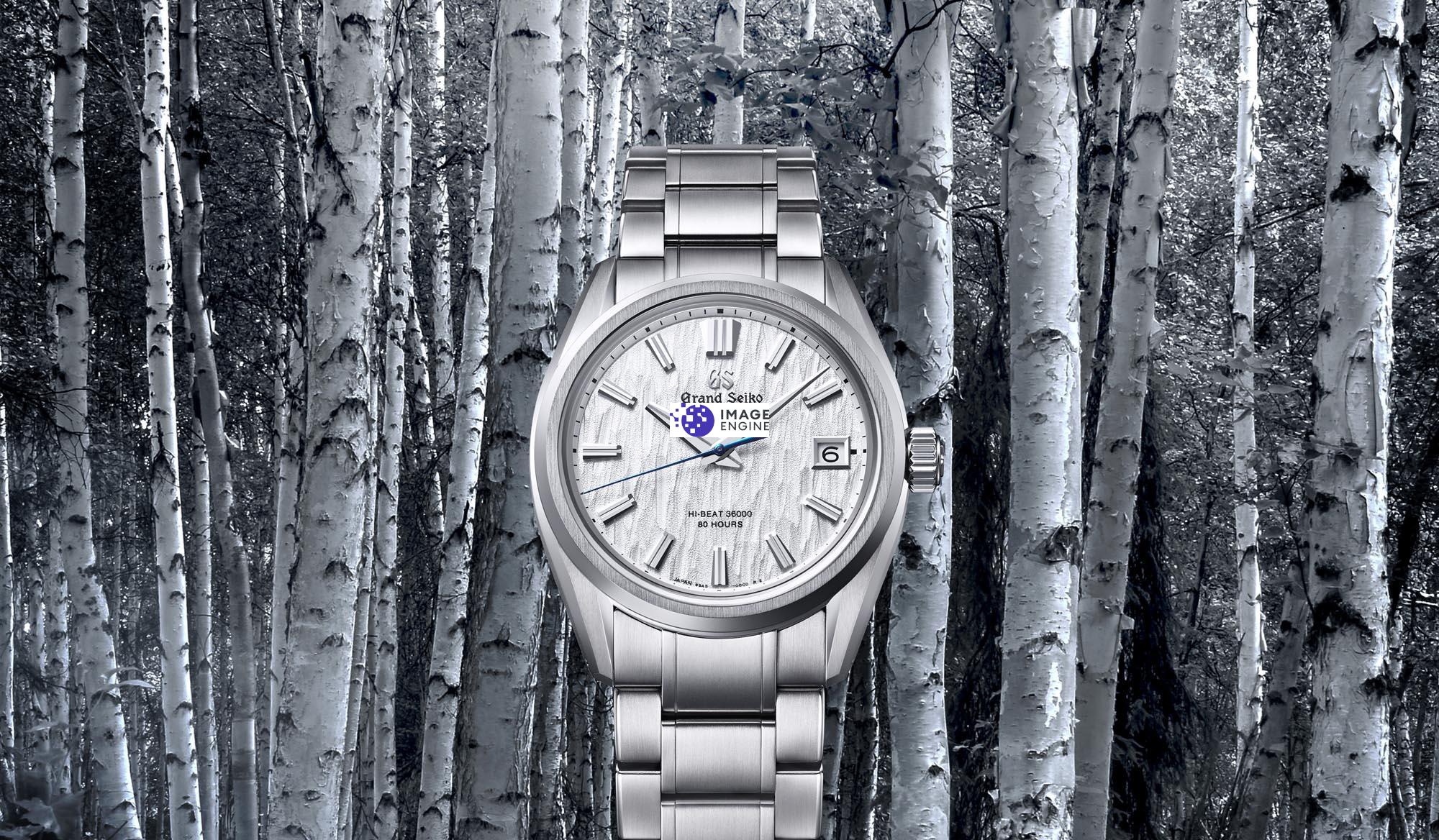 DESIGN CONCEPT
A new Grand Seiko creation powered by a high-beat movement offers a new perspective on the nature of time. The dial is inspired by the slender and strikingly beautiful white birch trees that thrive in northern parts of Japan and that grow in profusion near the Grand Seiko Studio Shizukuishi where this watch is made. With its intricate texture, fine detail and delicate subtlety, this new timepiece is a window that opens onto the distinctive natural environment of Japan and the exquisite craftsmanship of Grand Seiko.
FEATURES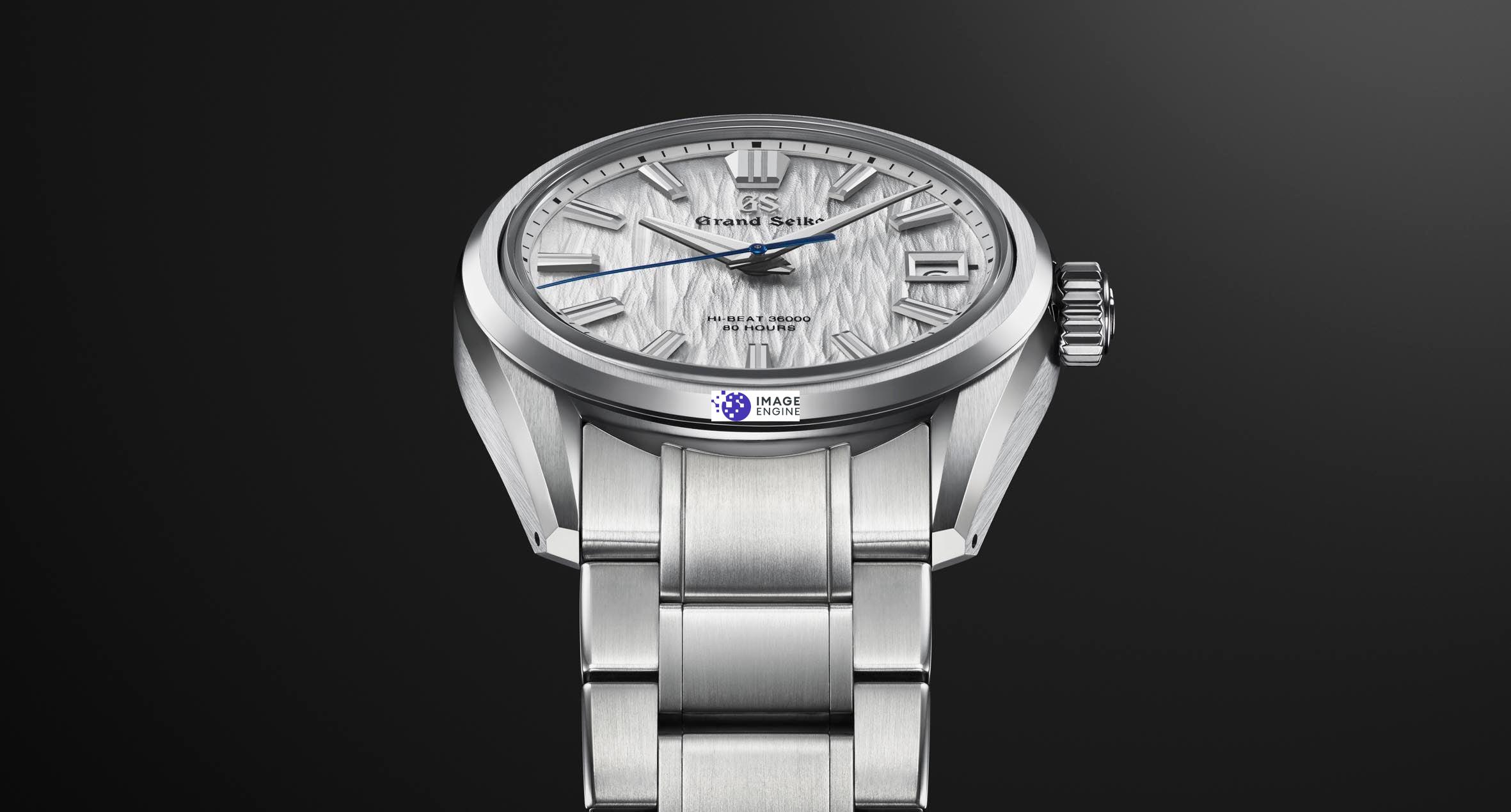 The overall look of the new creation is known as the Series 9 Design and it will be an important part of the Grand Seiko Heritage Collection's signature in the years to come. Its powerful hands and grooved, prominent markers ensure perfect legibility, its Zaratsu polished, distortion-free mirror finish and delicate hairline finish alternate to give the case a quiet and harmonious glow. The case has wide lugs and a low center of gravity that ensure that the watch sits easily and securely on the wrist. The Series 9 Design is true to the Grand Seiko Style defined back in 1967 with the celebrated 44GS, but its heritage is combined with a powerful contemporary feel that points towards a new era.
This high-beat watch is powered by the revolutionary slimmer Caliber 9SA5 offering a power reserve of 80 hours. First presented in 2020, Caliber 9SA5 incorporates three significant developments, the entirely new Dual Impulse Escapement, the Grand Seiko free-sprung balance, and the horizontal gear train which, together, set a new standard in high-beat horology giving the watch a slender profile.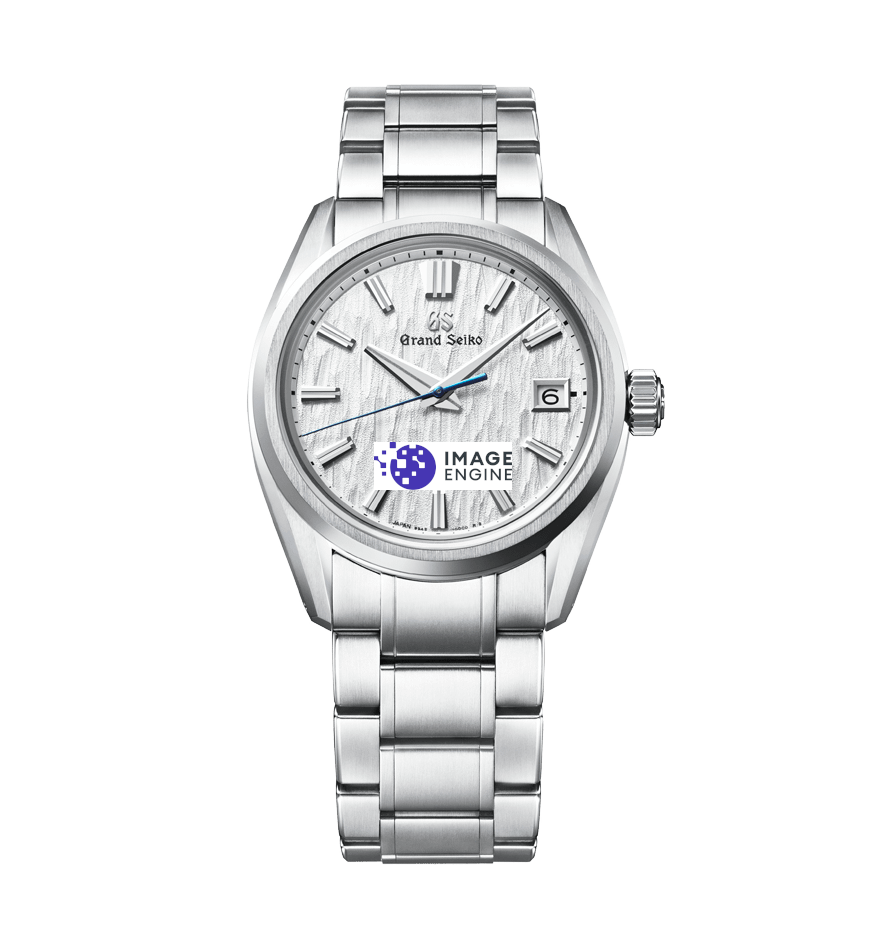 SLGH005
[ Caliber 9SA5 ]
INR Rs.7,50,000/-
Heritage Collection
GRAND SEIKO "WHITE BIRCH"
Now Available
Exclusively at Grand Seiko Online Boutique
BUY NOW