Masterpiece Collection
Seiko 140th Anniversary Limited Edition
SBGZ007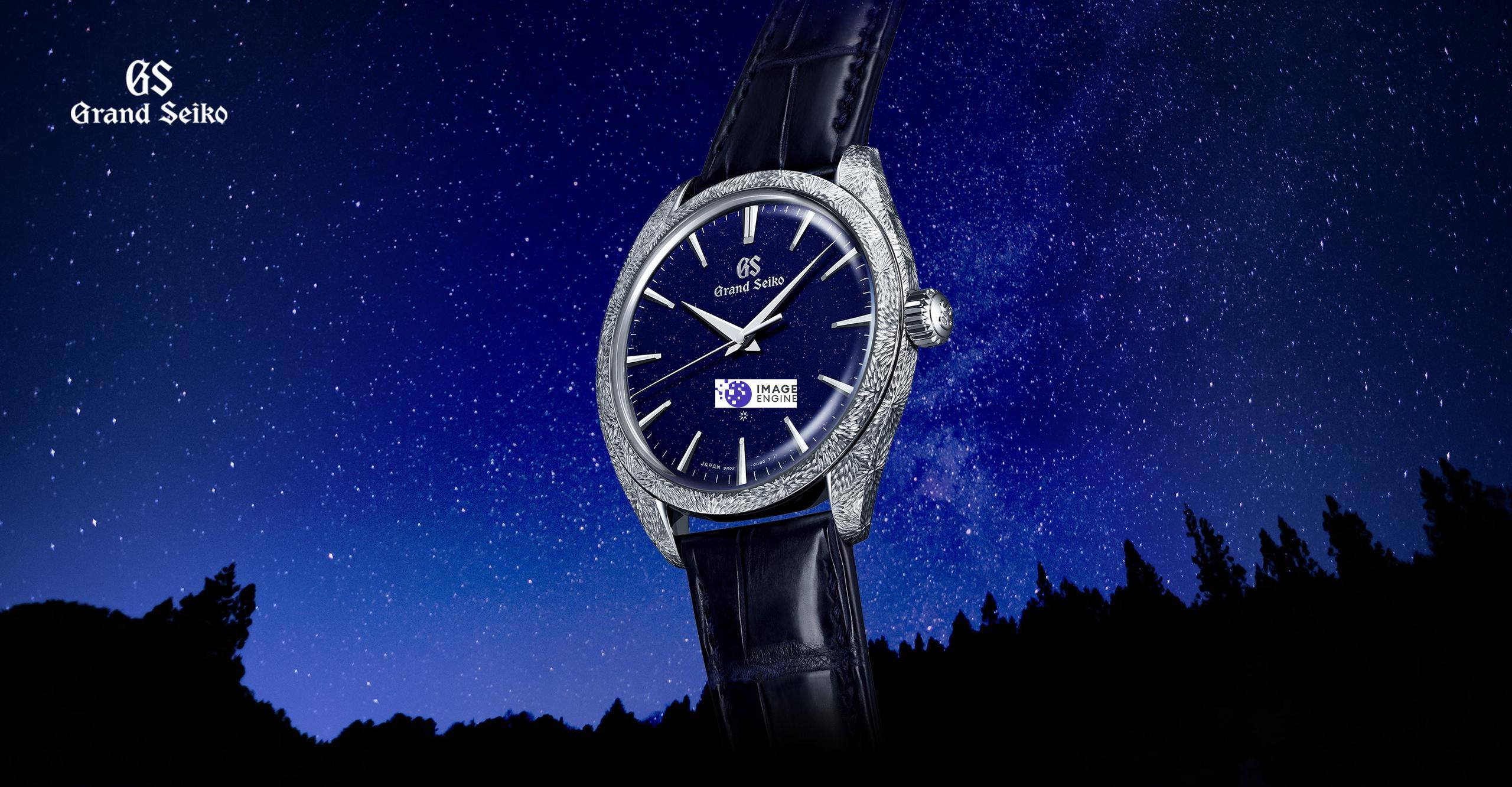 The perfect harmony of Spring Drive and the night sky above Achi.
High up in the mountains of the southern part of Japan's Shinshu region is Achi, a village that is famous for its spectacular night skies. Thanks to its high elevation, its remoteness and the crisp cleanliness of its air, the stars above Achi seem almost within touching distance and the immensity of the universe is brought into the sharpest focus. With its hand engraved platinum case and with the glide motion seconds hand that moves silently and continuously across the deep blue, star-speckled dial, this new Grand Seiko masterpiece brings to life both the majesty of the heavens and the ever-changing and yet eternal nature of time itself.
Today, in celebration of the 140th anniversary of the foundation of the company, Grand Seiko presents a new Spring Drive masterpiece powered by this caliber and made by the elite team of watchmakers at the Micro Artist Studio in Grand Seiko's manufacturing facility in Shiojiri, located in the same Shinshu region as Achi. The watch will be available as a limited edition of 50 at the Grand Seiko Boutiques in August 2021.
A hand engraved Spring Drive masterpiece captures the ever-changing, yet eternal nature of the sky at night.
The blue of the dial has a remarkable depth that is accentuated by the quiet and delicate sparkle of what appear to be distant stars.
A unique manufacturing and finishing technique reserved for Grand Seiko masterpieces makes this possible and gives the dial a different aspect at each and every viewing angle, just as does the sky above Achi.
The Platinum 950 case is carefully hand-engraved with a pattern which is replicated in different directions on the Zaratsu polished case, again capturing the exquisite order and impermanence of Achi's starry skies.
The watch presents a refined and slim profile with a diameter of 38.5mm and depth of 9.8mm. The hour and minute hands and hour markers are made of 14k white gold to ensure that their brilliance endures for decades. The Grand Seiko name, the minute markers and all the other markings are etched into the dial.
Created and assembled in the Micro Artist Studio
Every aspect of the movement is designed without compromise. The power reserve indicator is on the back side of the movement next to the barrel whose shape echoes that of the bellflower that is the symbol of Shiojiri. The rims of the bridges, the holes for the rubies and the screws are all expertly hand polished to a perfect mirror finish and the tempered blue screws stand out in contrast to the hairline finish of the bridges to heighten the perception of the perfection of the engineering. The caliber also incorporates an 18k yellow gold plaque on the lower bridge, which carries the engraved words "Micro Artist" but which can, if the owner so wishes, be replaced with a word of his or her choice.
Spring Drive Caliber 9R02
Discover more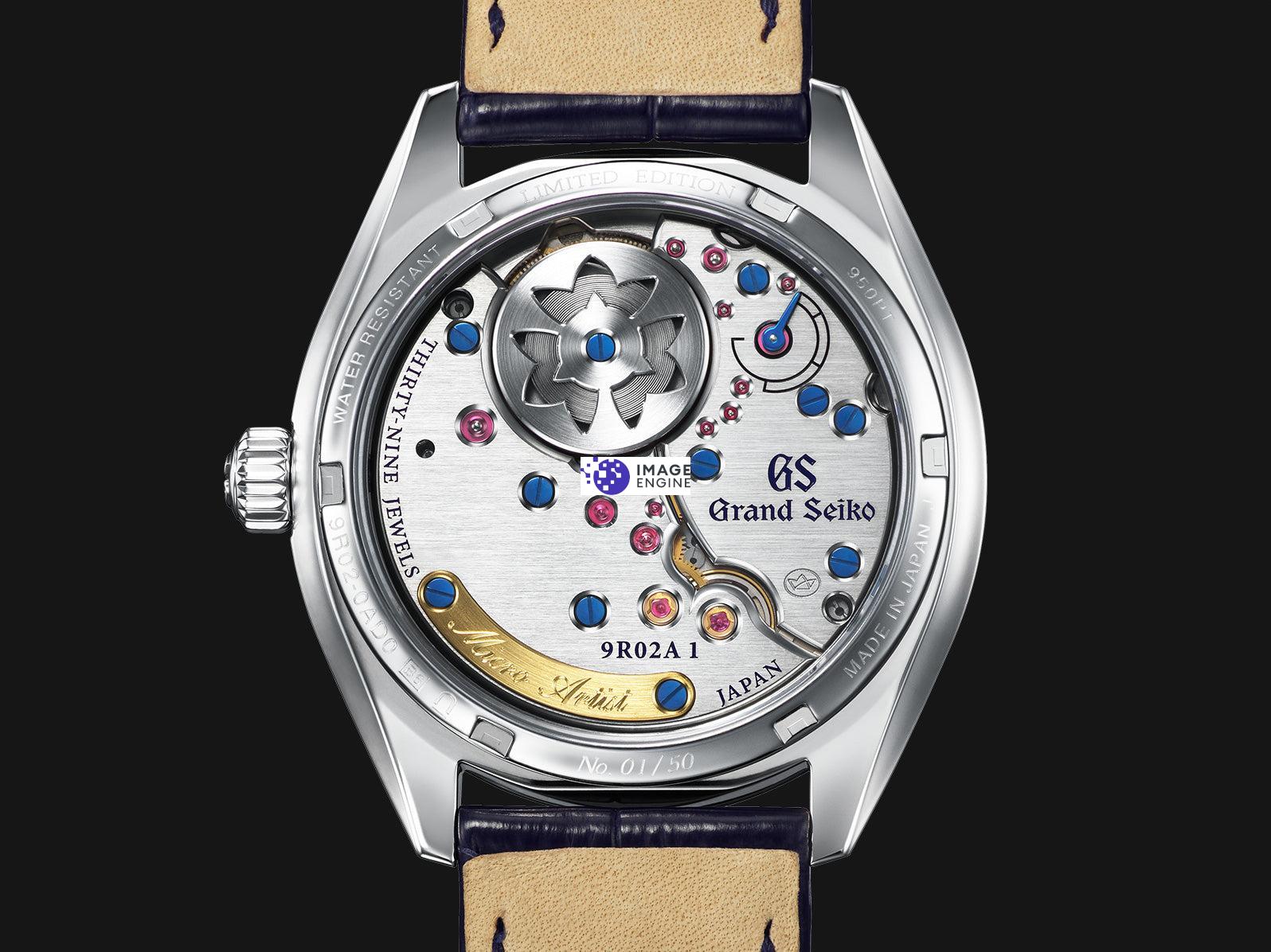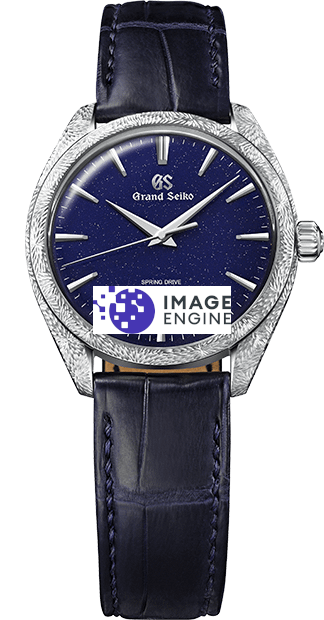 Masterpiece Collection
Seiko 140th anniversary limited edition
SBGZ007
[ Caliber 9R02]
INR - 67,20,000/-
Exclusively at Grand Seiko Online Boutique
By Invitation Only
CONTACT NOW