caliber9S86
9S MECHANICAL MOVEMENT
MECHANICAL HI-BEAT 36000 GMT
Caliber 9S86
This high-specification movement delivers the same accuracy (+5 to -3 seconds a day) and the same power reserve (55 hours) as the core Caliber 9S85, while also offering the GMT function that the international traveler needs to ensure that the accuracy of the time shown is not compromised when the time zone is changed. The GMT hand shows the time in the home time zone.
Pulling the crown out by one notch enables the hour hand to be adjusted without stopping the second hand so that the highly accurate timekeeping delivered by the Hi-Beat 36000 is not lost. Caliber 9S86 is the embodiment of the Grand Seiko ideal of high accuracy, maintaining exceptional precision in both the essential time display and the GMT function.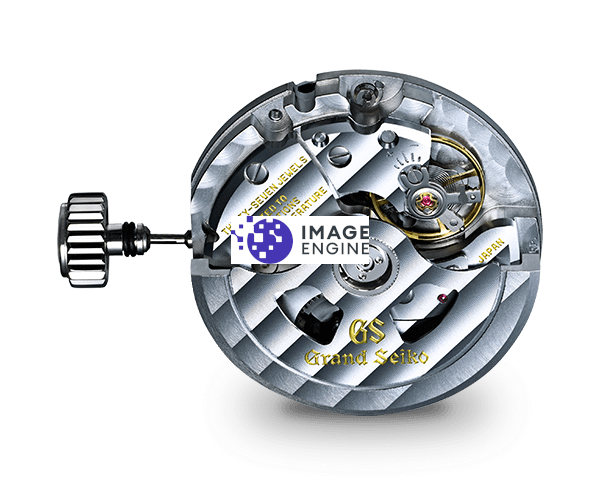 SPECIFICATIONS
Driving system
Automatic with manual winding mechanism
Accuracy
(when static)
+5 to -3 seconds per day
Note: This accuracy is the result of measuring the loss/gain of the time for seventeen days before the inside movements of the watch are put in the case. The measurement has been done in the factory where temperatures or position of the movements are controlled.
Normal usage accuracy
+8 to -1 seconds per day
Power reserve
Approximately 55 hours
Vibrations
36,000 vibrations per hour (10 beats per second)
Remarks
Dual time function with 24-hour display
About the base Caliber 9S85
In Seiko's 10 beat movement, the balance wheel that controls the accuracy of the mechanical watch oscillates 10 times per second. This is equivalent to 36,000 oscillations per hour, which earns it the name "Hi-Beat 36000". Ordinary movements beat at a rate of 21,600 oscillations per hour (6 per second) or at 28,800 per hour (8 per second). You can clearly tell that the 10 beat movement has the higher number of beats per unit of time.
Grand Seiko's challenge to re-introduce the legacy of the 10 beat movement gave rise to Caliber 9S85, the first movement of its kind in 41 years. The redesigned hairspring and mainspring complement cutting-edge MEMS technology to raise precision and reduce component weight, simultaneously improving durability and securing the torque necessary to maintain a rate of 36,000 oscillations per hour. The movement is practical and reliable, with a maximum power reserve of about 55 hours.
Learn more about Caliber 9S85
What makes 9S Mechanical special?
The concept of Grand Seiko was born from the desire to build the world's best watch, and the collection continues to push precision in mechanical watches to the limits of timekeeping technology.
As a true manufacture, Grand Seiko incorporates the latest technology alongside its breadth of craftsmanship to raise the art of watchmaking to its peak.