caliber9S85
9S MECHANICAL MOVEMENT
MECHANICAL HI-BEAT 36000
Caliber 9S85
The challenge of making a high-beat movement is one that only a few watchmakers choose to accept. With its higher oscillation rate of ten beats per second, greater accuracy is achievable, but this increased precision comes at a price because the faster rotational speed can take its toll on the power reserve and even the longevity of the whole movement. Grand Seiko's 10 beat movement meets these challenges and delivers an accuracy of +5 to –3 seconds a day, a power reserve of 55 hours and the durability for which every Grand Seiko watch is renowned. Caliber 9S85 is the result of many years of development and of advances both in the design and manufacture of components and in the materials themselves.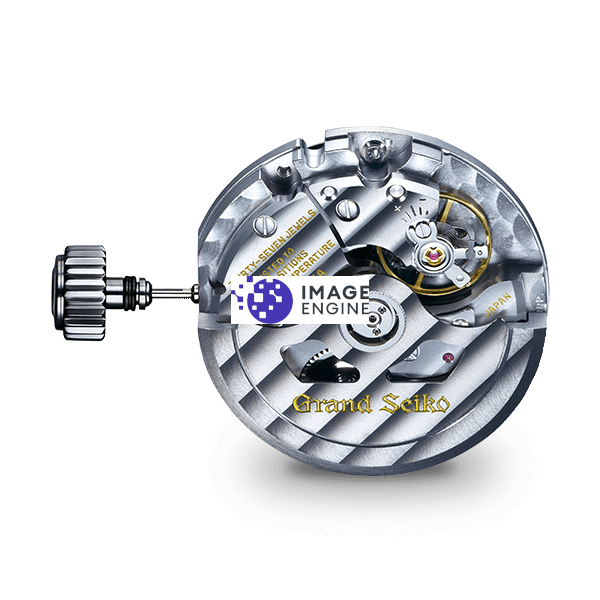 SPECIFICATIONS
Driving system
Automatic with manual winding mechanism
Accuracy
(when static)
+5 to -3 seconds per day
Note: This accuracy is the result of measuring the loss/gain of the time for seventeen days before the inside movements of the watch are put in the case. The measurement has been done in the factory where temperatures or position of the movements are controlled.
Normal usage accuracy
+8 to -1 seconds per day
Power reserve
Approximately 55 hours
Vibrations
36,000 vibrations per hour (10 beats per second)
The challenge of the 10 beat movement
Although the theoretical advantages of the 10 beat movement are well known, to produce a watch that is durable, reliable and precise is extremely difficult. The two main difficulties are driving time and movement durability. A rapidly oscillating balance wheel requires a lot of power from the mainspring. The mainspring must be able to supply the balance wheel with the energy it needs to move back and forth at high speed. The wound mainspring has to be able to deliver a high level of torque to be able to supply enough power to the balance wheel for long enough to ensure a high power reserve. At the same time, the escapement mechanism that transfers the oscillations from the balance wheel through to the gear wheel train has to be as durable as any other mechanical watch. A formidable challenge indeed.
What makes 9S Mechanical special?
The concept of Grand Seiko was born from the desire to build the world's best watch, and the collection continues to push precision in mechanical watches to the limits of timekeeping technology.
As a true manufacture, Grand Seiko incorporates the latest technology alongside its breadth of craftsmanship to raise the art of watchmaking to its peak.