caliber9S65
9S MECHANICAL MOVEMENT
AUTOMATIC 3-DAY POWER RESERVE
Caliber 9S65
Caliber 9S65 is the most standard automatic movement that typifies the 9S mechanical series. The old and new movements may appear to have a similar design, but they are utterly different in terms of performance.
Grand Seiko has not only revised the materials used to make this movement, but also applied MEMS (Micro Electro Mechanical System) technology, which utilizes semi-conductor manufacturing technology, to the production of the watch parts. Grand Seiko has significantly enhanced the basic performance of this timepiece, and has also redesigned the way in which the oscillating weight winds the mainspring.
The winding system of its predecessor, Caliber 9S55, used Grand Seiko's Magic Lever mechanism. By contrast, Caliber 9S65 uses reverser gear train system. Hardening the components has helped improve the durability of the reverser system, which had been a weakness.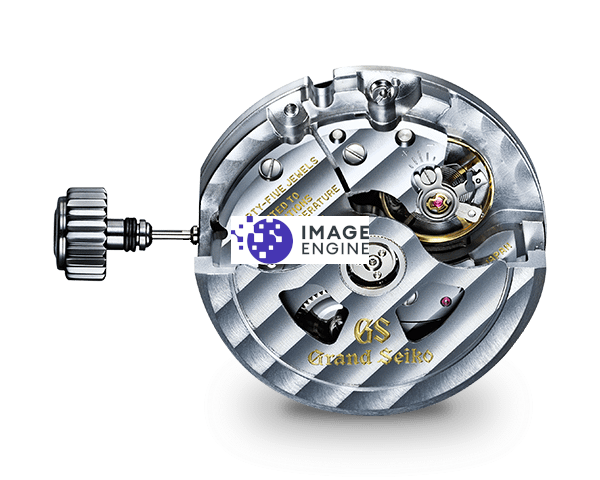 SPECIFICATIONS
Driving system
Automatic with manual winding mechanism
Accuracy
(when static)
+5 to -3 seconds per day
Note: This accuracy is the result of measuring the loss/gain of the time for seventeen days before the inside movements of the watch are put in the case. The measurement has been done in the factory where temperatures or position of the movements are controlled.
Normal usage accuracy
+10 to -1 seconds per day
Power reserve
Approximately 72 hours
Vibrations
28,800 vibrations per hour (8 beats per second)
What makes 9S Mechanical special?
The concept of Grand Seiko was born from the desire to build the world's best watch, and the collection continues to push precision in mechanical watches to the limits of timekeeping technology.
As a true manufacture, Grand Seiko incorporates the latest technology alongside its breadth of craftsmanship to raise the art of watchmaking to its peak.