Made by hand for
those who value perfection
What lies at the heart of every Grand Seiko is expert craftsmanship. As one of the world's true watch manufacturers, Grand Seiko combines cutting-edge technology and masterful craftsmanship to create timepieces that are at the pinnacle of quality. High-precision parts are adjusted by hand to tolerances of one-hundredth of a millimetre, to yield masterpieces that are worthy of the most discerning eyes.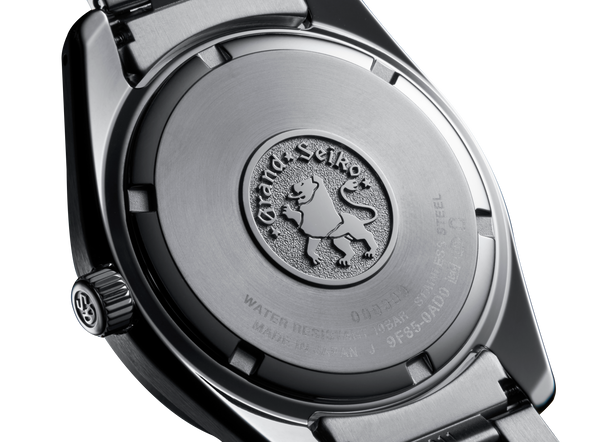 King of Watches. The Strength of a Lion.
The lion has been the symbol of Grand Seiko for nearly six decades. It reflects the ambition of the original Grand Seiko team to make a watch that was as precise, durable and beautiful as could be and reveals the intensity of their determination. They defined their goal as making the 'king of watches', and so it was that the lion mark came to symbolize the inner strength of Grand Seiko.
New Arrivals
Desired among watch connoisseurs globally
Global News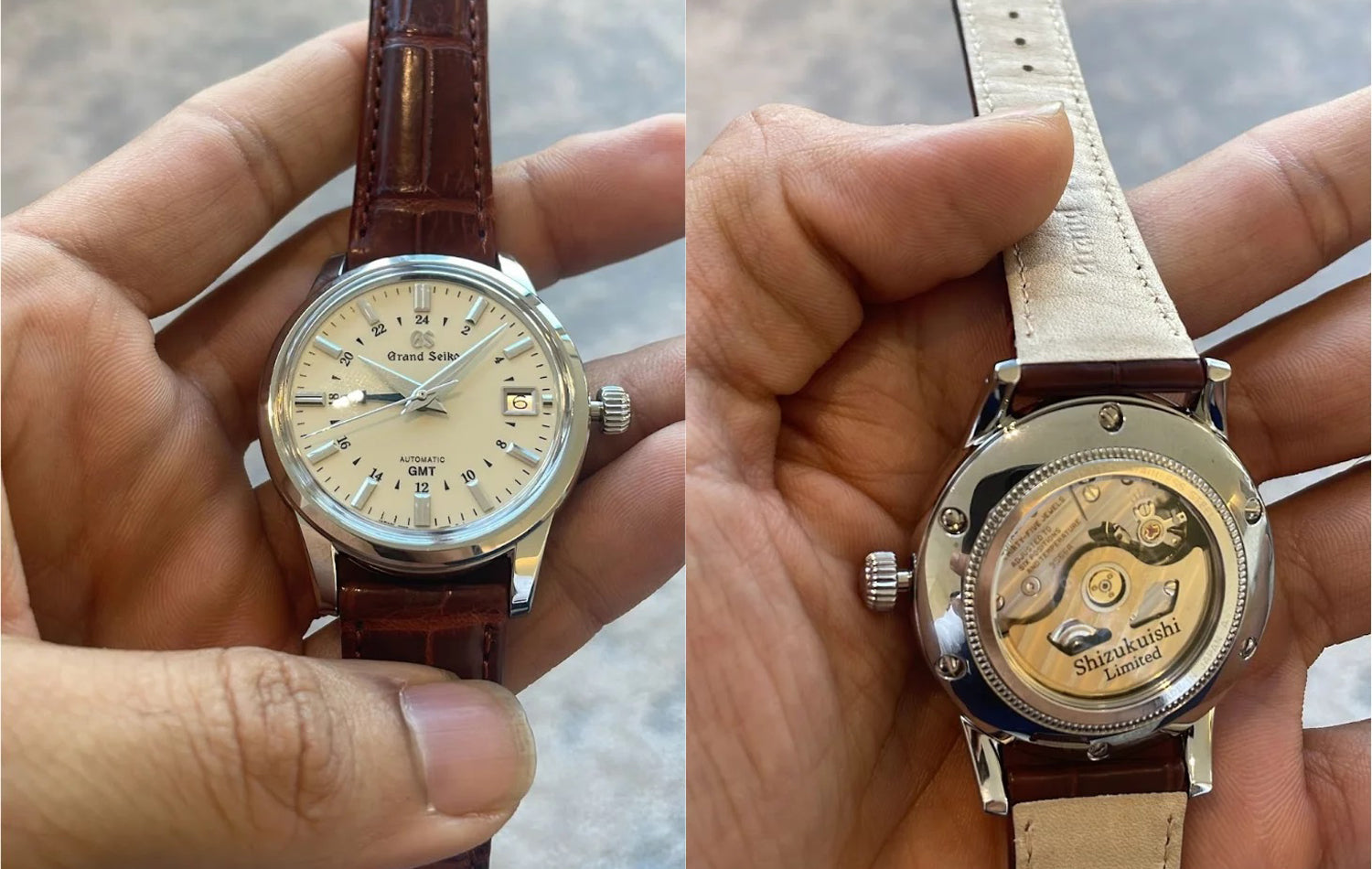 A Visit To The Grand Seiko's Breathtaking Retreat in Shizukuishi
Nestled within the mountainous landscapes of Iwate Prefecture, a journey of over two hours north of Tokyo via the Shinkansen bullet train, brought us to the charming town of Shizukuishi, the birthplace of mechanical watchmaking in Japan.  Read More >>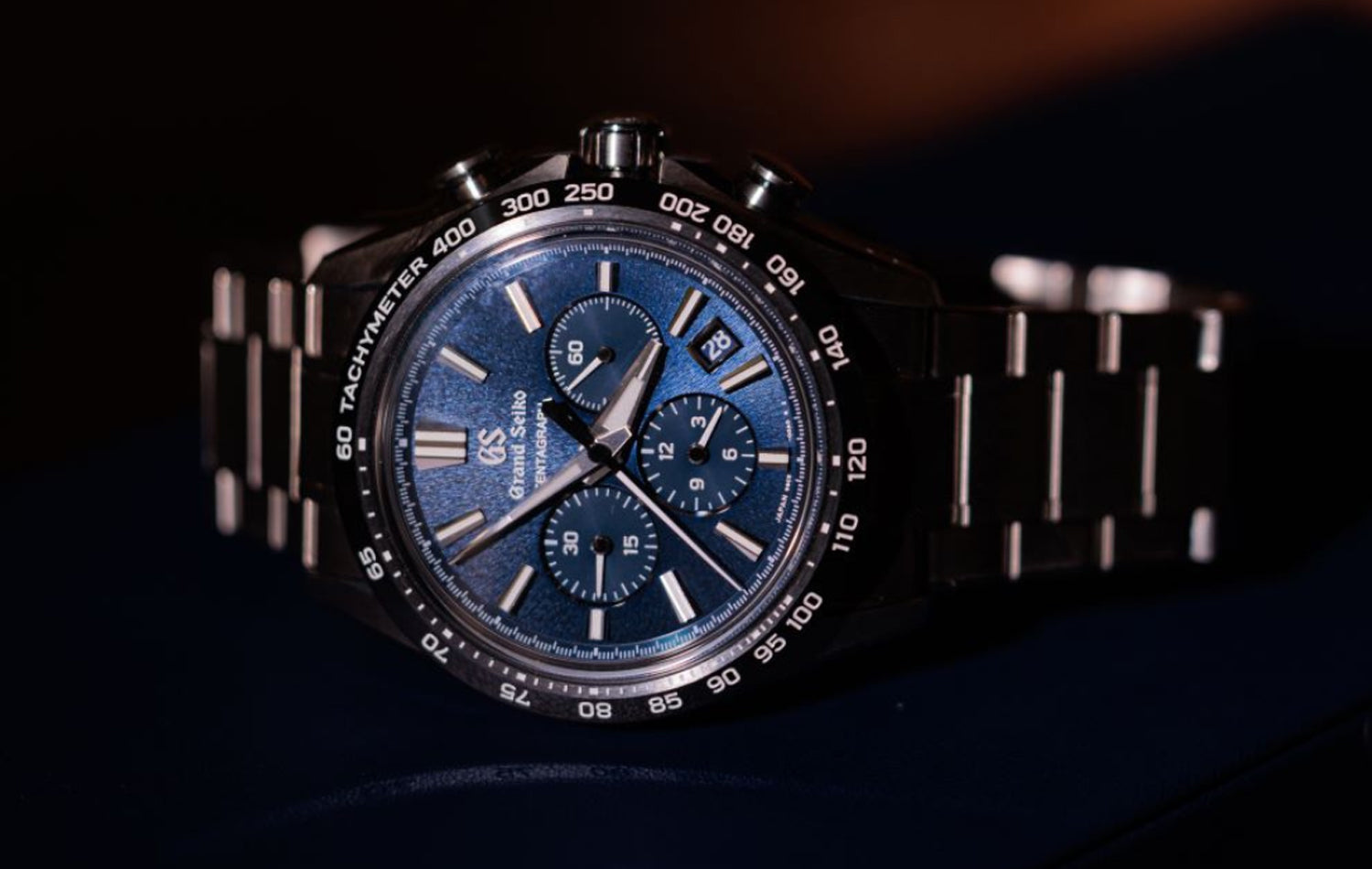 The Grand Seiko Tentagraph: Outperforms Its Peers?
Ten beats per second, a Three Day power reserve and an Automatic Chronograph. Voila – The Tentagraph. That's how the name came about and quite accurately defines the watch.Read More >>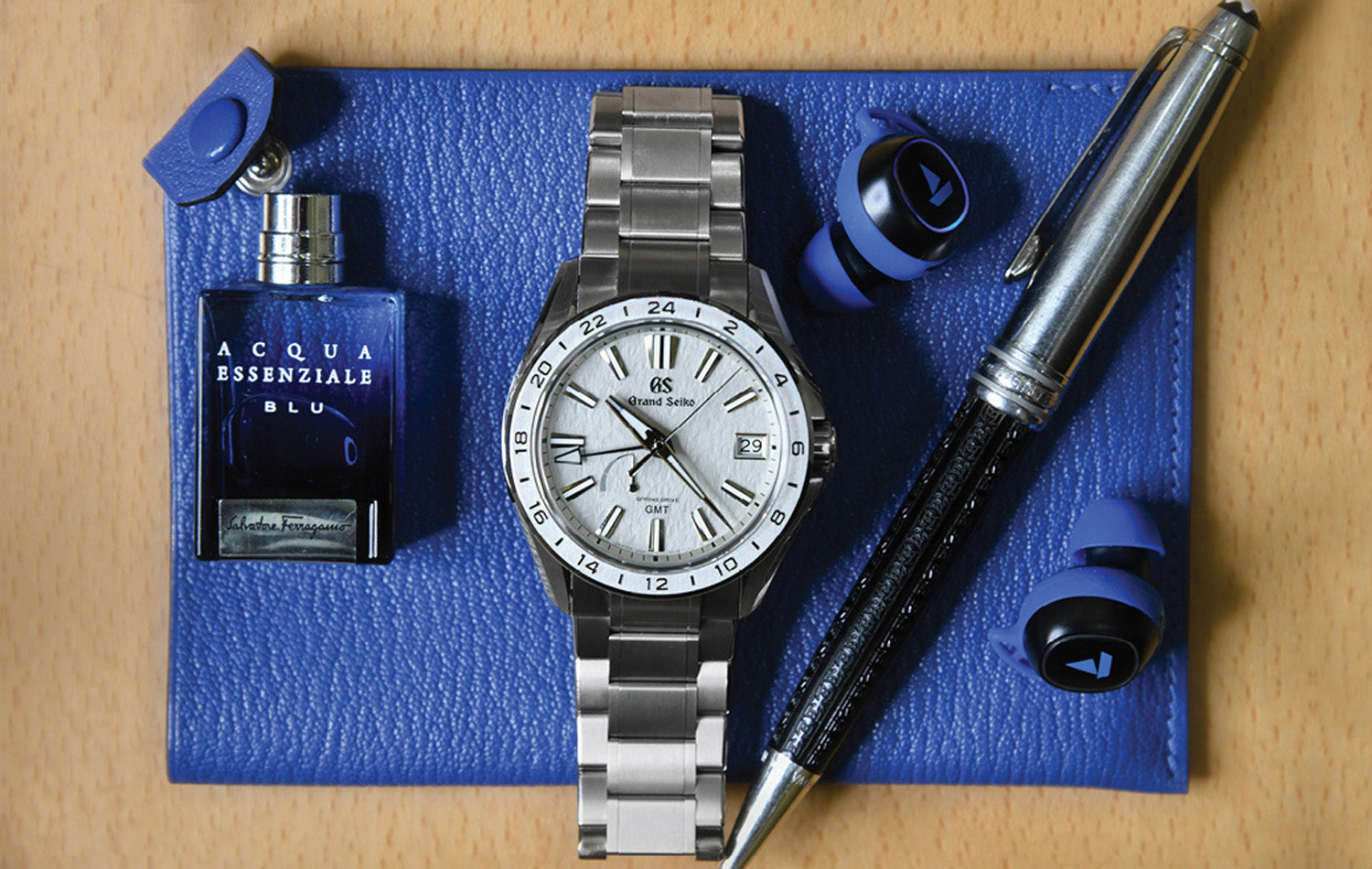 All in the details: WatchTime India Exclusive
For its first January-February 2023 digital cover, WatchTime India turns the spotlight on the Grand Seiko SBGE285 - Evolution 9 High Intensity Titanium GMT.Read More >>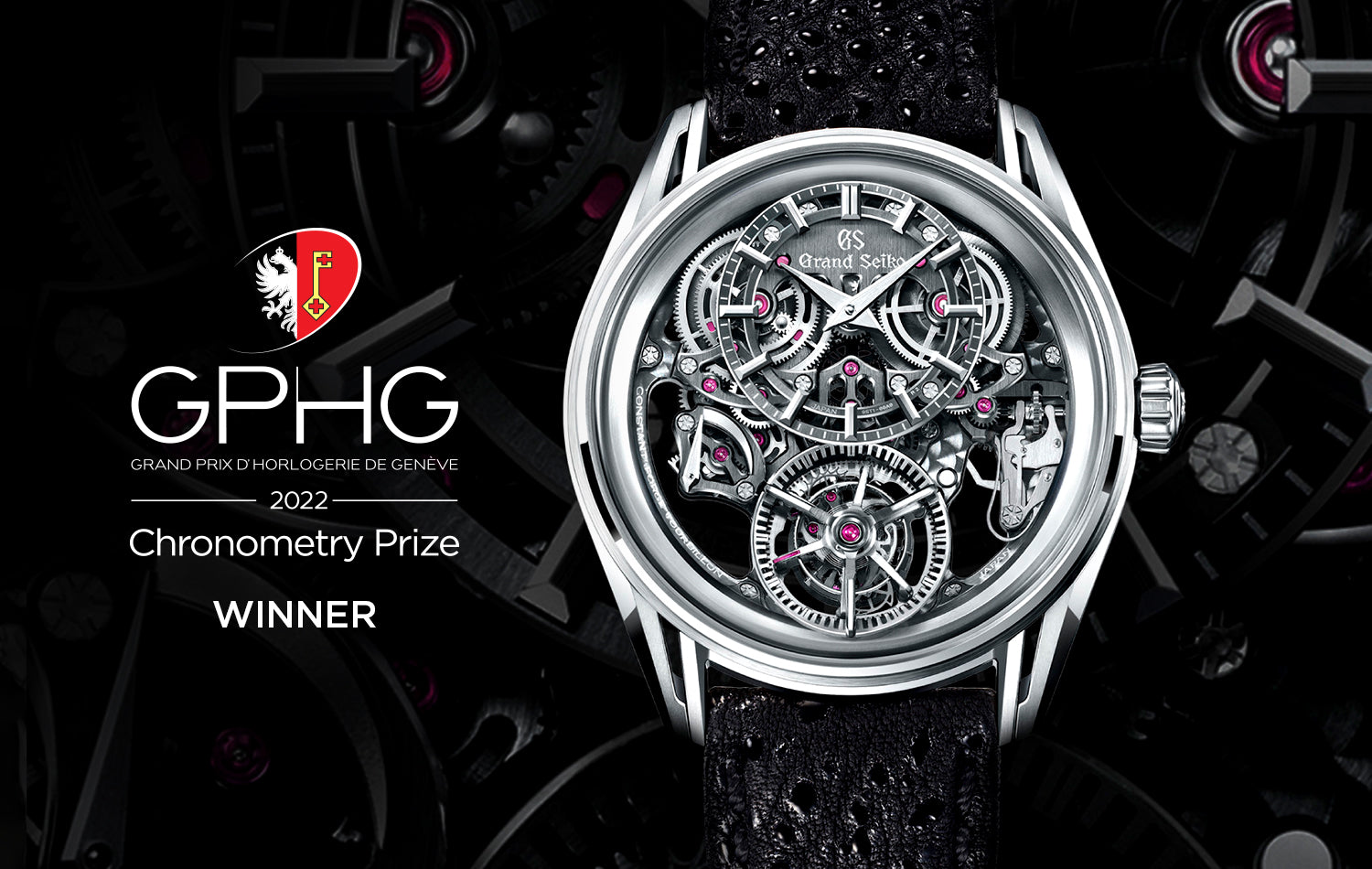 The Grand Seiko Kodo Constant-force Tourbillon wins the Chronometry Prize at the 2022 Grand Prix d'Horlogerie de Genève.
On November 10, the 2022 Grand Prix d'Horlogerie de Genève award ceremony took place at the Théatre du Léman in Geneva. Fifteen watches were prized for specific categories and five discretionary prizes were also awarded Read More >>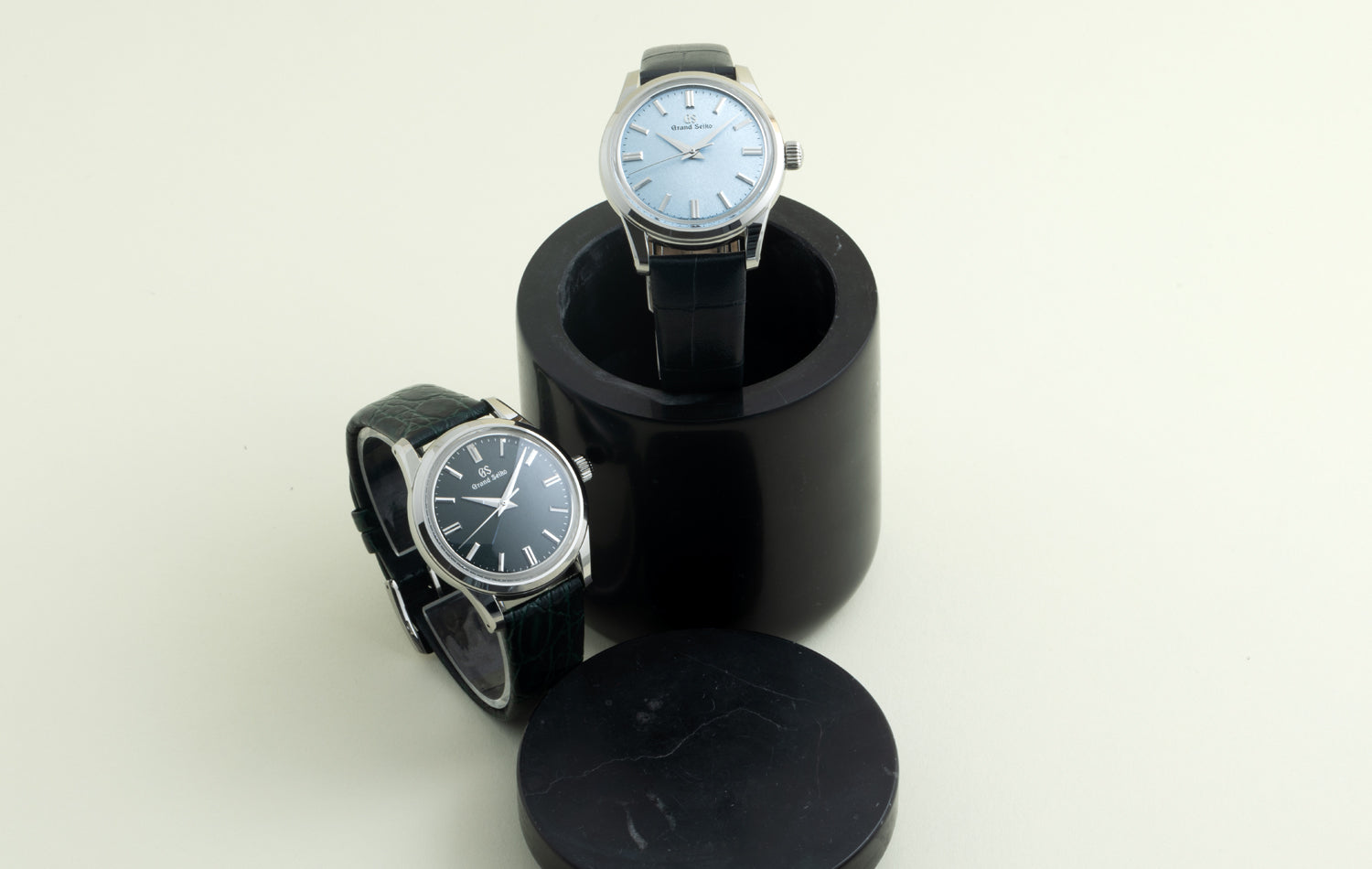 Grand Seiko Nails It With New, Non-Limited SBGW-Series Models
Although technically separate from Grand Seiko's Watches & Wonders Geneva 2022 releases (which we covered here, here, and here), we've just received word from the Japanese watchmaker about a pair of new additions to the company's Elegance collection.Read More >>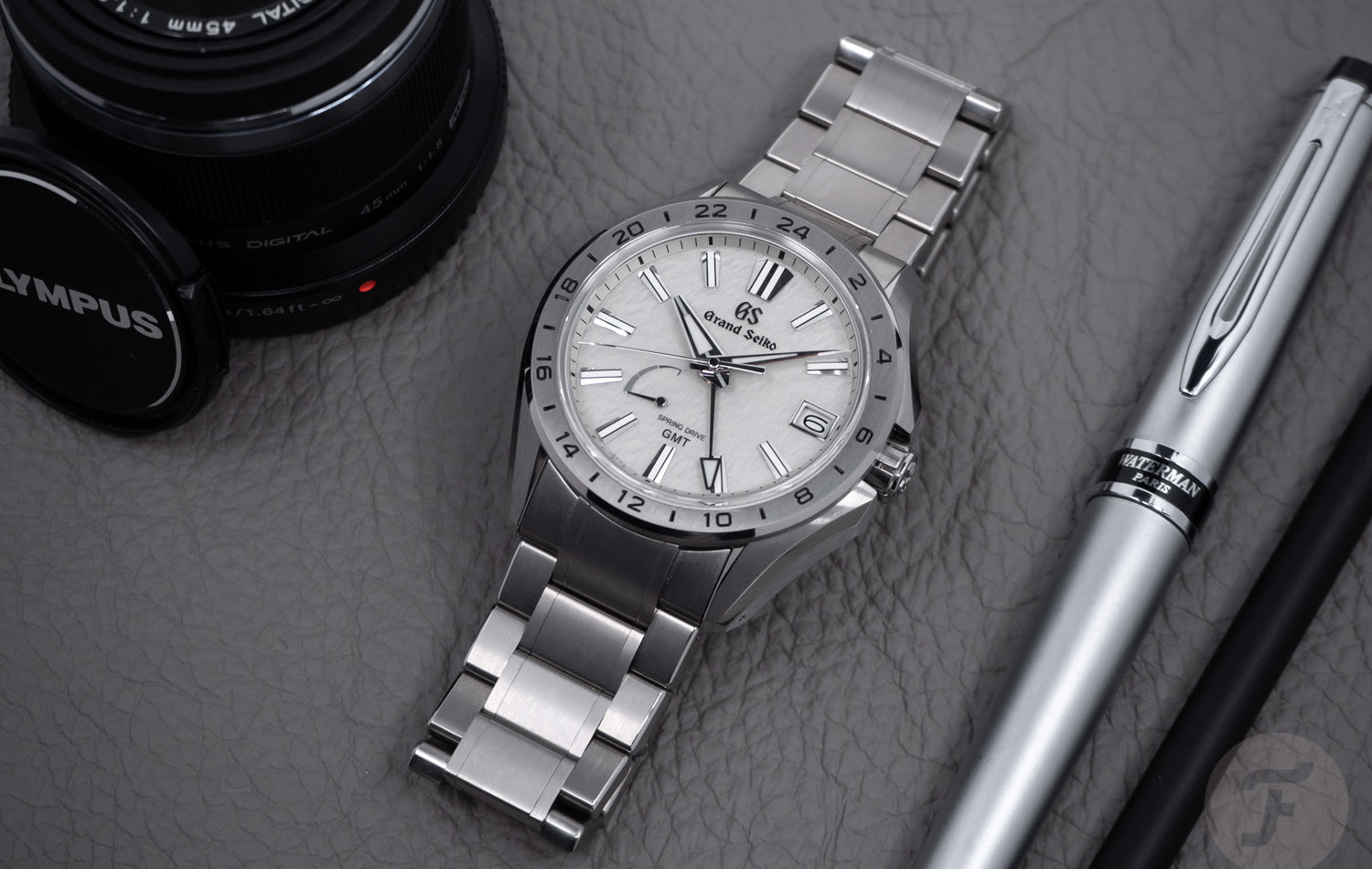 Falling For The Grand Seiko Evolution 9 GMT SBGE285 "Mist Flake"
I can tell you right away why "my heart goes boom" when I look, feel, touch, and wear the Grand Seiko Evolution 9 GMT SBGE285 "Mist Flake". It's the combination of shapes, proportions, size, material, function, finishing, color, and the Spring Drive caliber inside. Read More >>
Watches made with the greatest attention to detail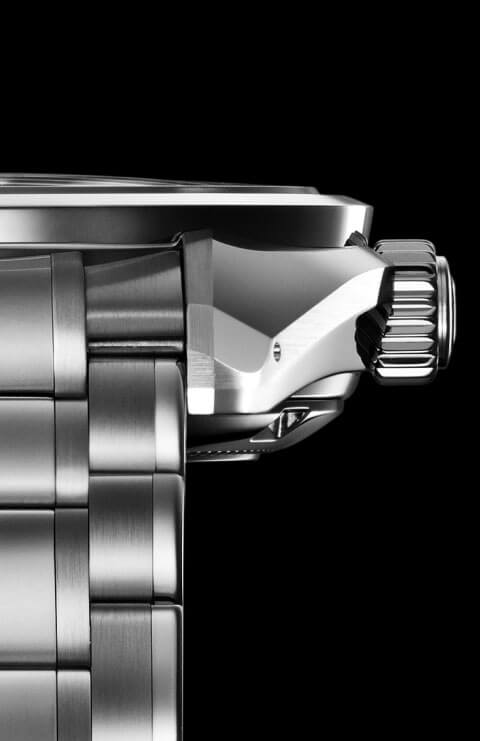 Zaratsu Polishing
Every part of a Grand Seiko is polished by Master Watchmakers to realise distortion-free and beautiful mirror surfaces.

Testing & Adjustment
On an average, the testing and adjustment of a Grand Seiko takes 17 days.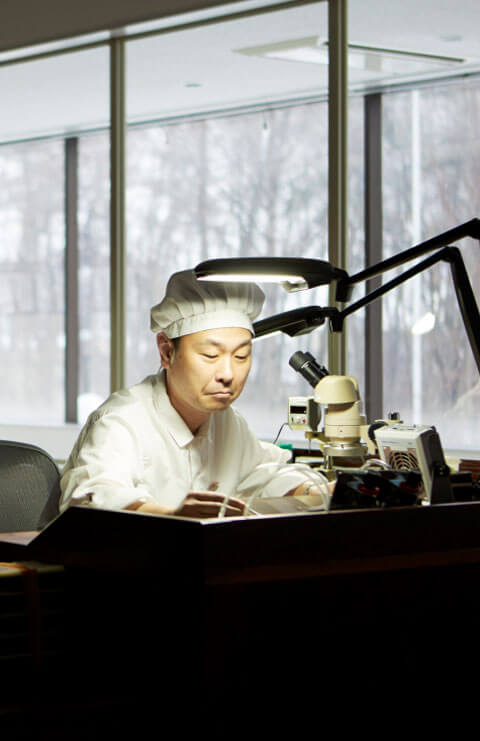 Shizukuishi & Shinshu Watch Studio
Grand Seiko watches are crafted exclusively at these two remarkable studios in Japan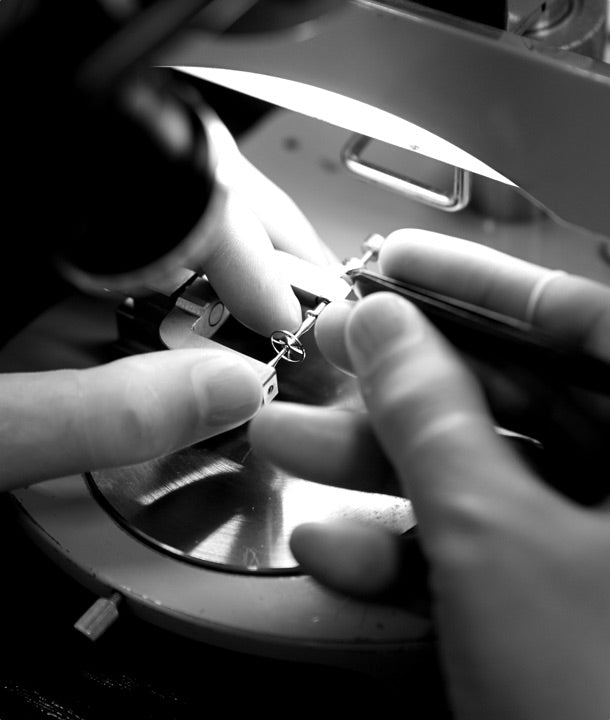 MANUFACTURE
Combining cutting-edge technology and time-tested craftsmanship as one of the world's true watch manufactures
MORE
History
Honoring our origins,
embracing our future
December 18, 1960: Grand Seiko is born. With 'Grand Seiko' inscribed under the 12 o'clock position, a new era pursuing the pinnacle of watchmaking begins
MORE
Design
Quality, mastered
Designed with a depth and sophistication that captures the essence of a watch
MORE
Enthusiast's Corner
Admirers in India speak about their Grand Seiko experiences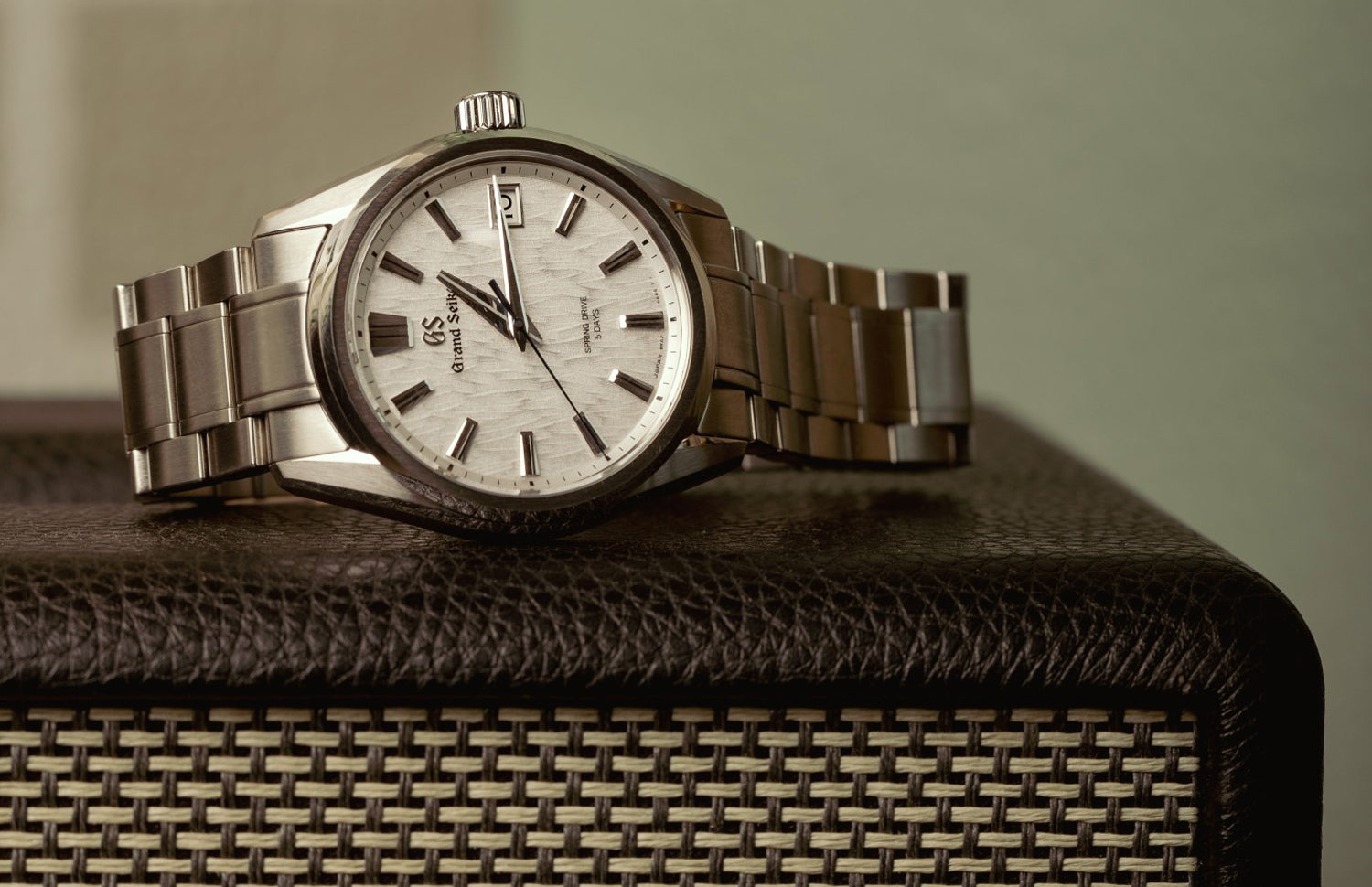 RedBar Bombay Grand Seiko Loyalists Speak
Grand Seiko, now there's a collector's watch to reckon with. To begin with, let's get one thing clear, a Grand Seiko is not a Seiko! Yes, they do have the same parent company but are very different genres in terms of accuracy, craftsmanship and finishing. Read More >>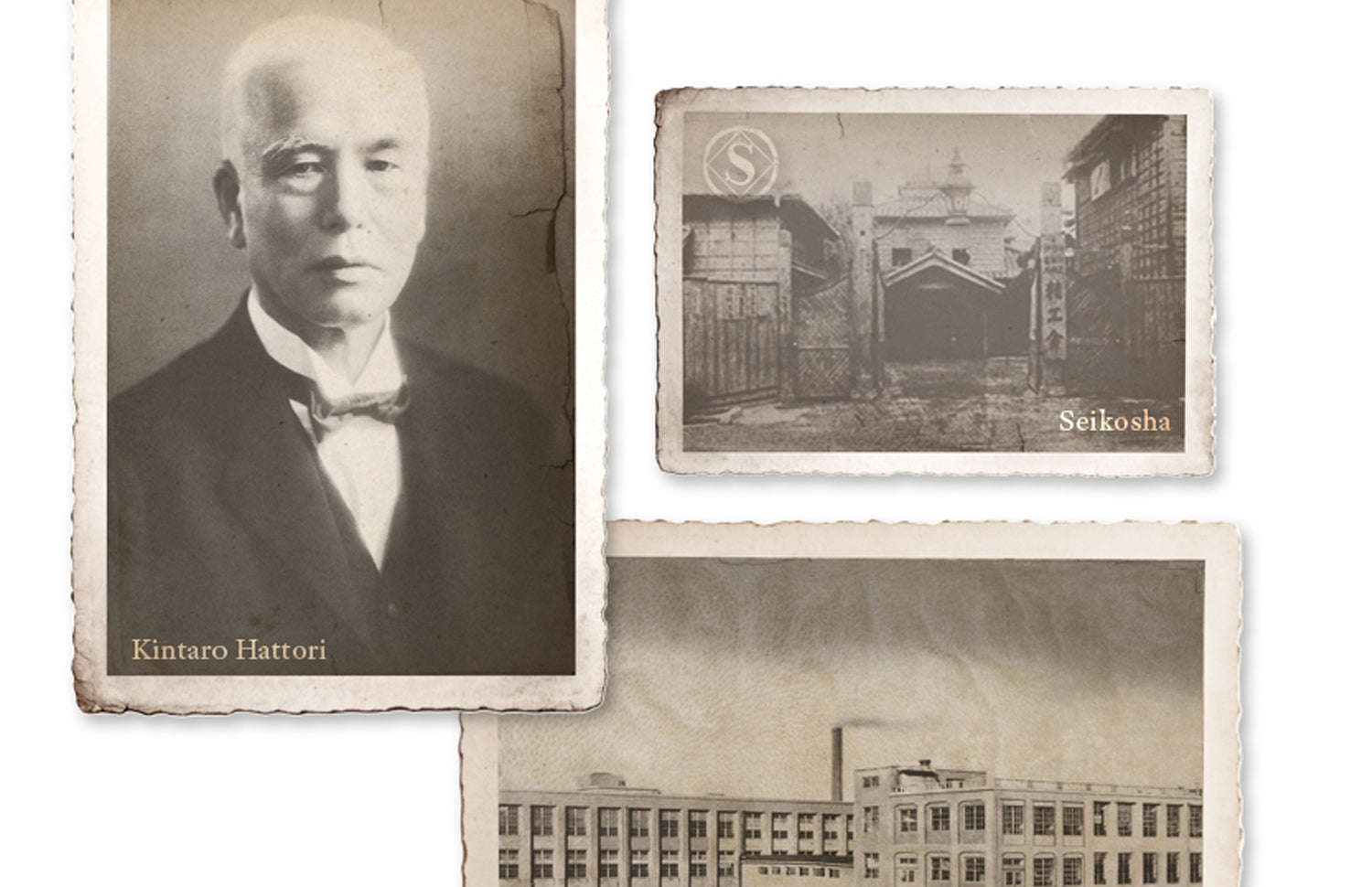 An Insight Into The Rich History Of The Grand Seiko
Grand Seiko's movements were subjected to accuracy tests by the Contrôle Officiel Suisse des Chronomètres (COSC), Switzerland's official chronometer testing institute, in 1990. Three of the first four prototypes passed, and COSC soon received 50 production movements, all of which matched the institute's requirements. Read More >>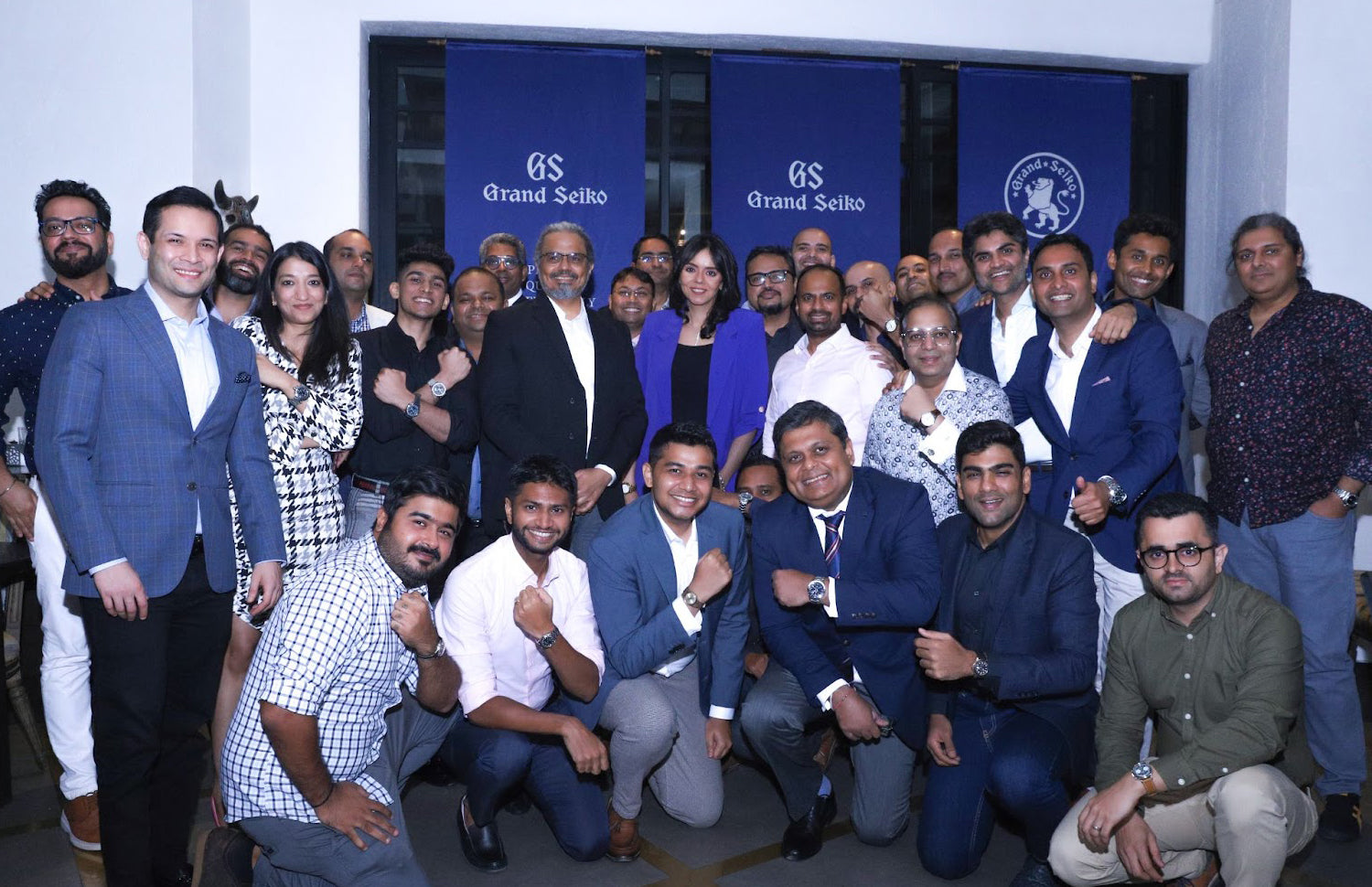 THM Curates: Grand Seiko x Red Bar Bombay
To everything, there's a season, and this time around it's to curate a special event hosted by Grand Seiko for Red Bar Bombay members. You don't want to miss out on what we're about to tell you as it looked like our watch aficionados had a jolly good time! I mean the gastronomical theatrics that took place was quite a sight to watch!  Read More >>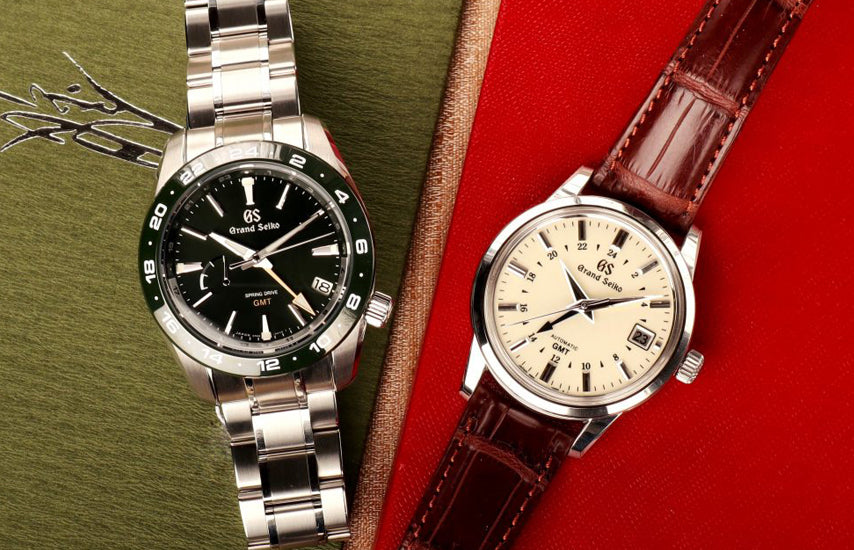 10 Things You (Probably) Didn't Know About Grand Seiko.
Within the inner circles of watch enthusiasts and collectors, where beauty is expected to go beyond just skin-deep, no brand has made a bigger splash in recent times than Grand Seiko. With the sheer number of new releases...  Read More >>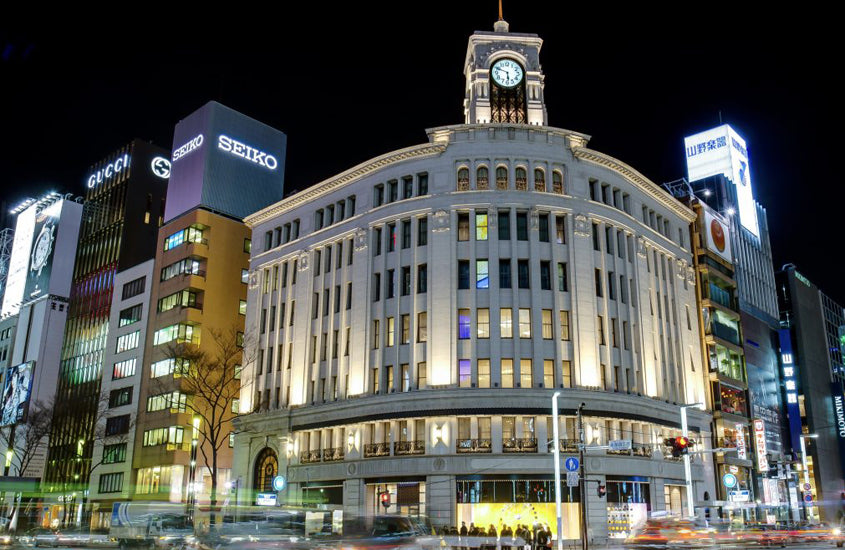 Visiting Seiko Landmarks In Tokyo (And Understanding The Brand's Refreshed Strategy).    By Amish Behl
Being in Tokyo affords a watch lover an interesting peek into how watchmaking has evolved in Japan from a cultural standpoint. We're all well aware that the Japanese revere crafts and craftspersons of all kinds and take great pride in all things they create locally.  Read More >>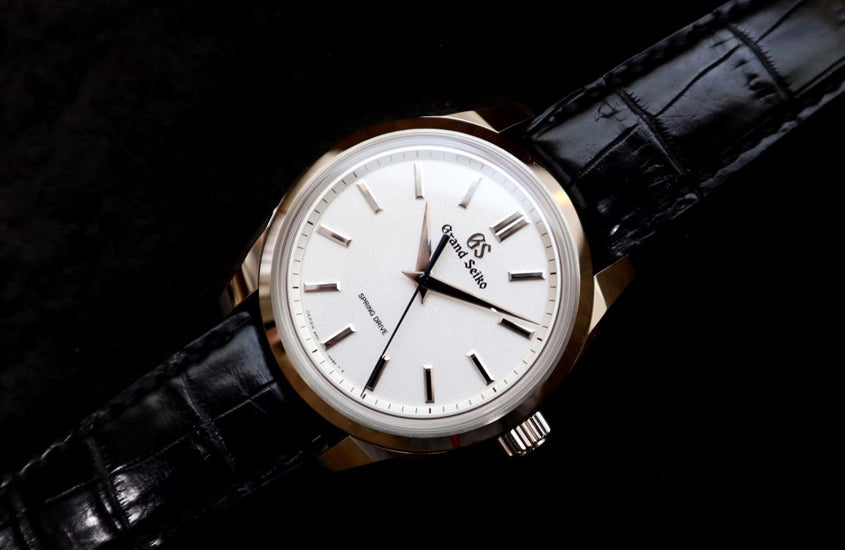 Visiting The Grand Seiko Manufacture In Nagano, Japan.    By Amish Behl
The opportunity to visit the Grand Seiko manufacture in Japan will always remain an unforgettable part of my journey in watches. Not least because they happen to be one of the brands I respect most.  Read More >>
The New Grand Seiko Caliber 9RA5 Spring Drive 5 Days
Slimmer, more precise and more powerful. A new Spring Drive movement marks a new beginning for Grand Seiko.
The New Grand Seiko Caliber 9SA5 Mechanical Hi-Beat 36000 80 Hours
36,000 vph, 80 hours of power reserve and a slim profile,
the best mechanical movement ever from Grand Seiko.